Dr. Anna Dixon,
APRN/FNP-C
Nurse Practitioner & Chiropractor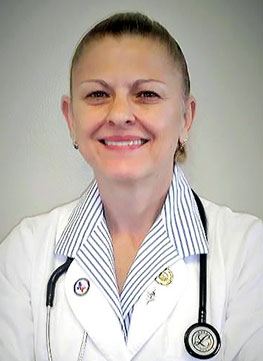 Anna Dixon, DC, APRN, is family nurse practitioner and doctor of chiropractic medicine who specializes in regenerative medicine for orthopedic, wellness and anti-aging applications. Utilizing advanced therapies that include regenerative therapy, platelet-rich plasma, IV supplementation, and bio-identical hormone replacement therapies.
Dr. Dixon has worked as a healthcare provider for over 30 years and offers a patient centered-care approach to provide each patient an individual treatment plan to achieve the best outcome possible.
Dr. Dixon earned a B.S. at Texas Tech University in 1980, specializing in family counseling, a B.S.N. at the University of Louisiana Lafayette in 1987. She earned her Doctorate of Chiropractic Medicine at Texas Chiropractic College in 1999, graduating Suma Cum Laude and was Salutatorian of her class. She earned her M.S.N. and Nurse Practitioner certification at Samford University in 2012, graduating with honors.
In her spare time, Dr. Dixon enjoys working with animal rescue organizations helping to reduce the homeless animal population. Additionally, she enjoys travel to European Neolithic sites to further her knowledge and passion for Celtic history.